Cedar Lane Wood Products

Portable Decks /Pavilions
Made with pride in North Carolina, You will get all of our top quality features.
-Decks are built on 4x6 pressure treated skids
-All wood is pressure treated lumber to ensure a long life span
-5/4x6 decking is screwed down using screws approved for exterior treated lumber
-Corners Frame and weight points fastend with lag screws or bolts
-Larger decks have 4x4 post underneath for blocking durability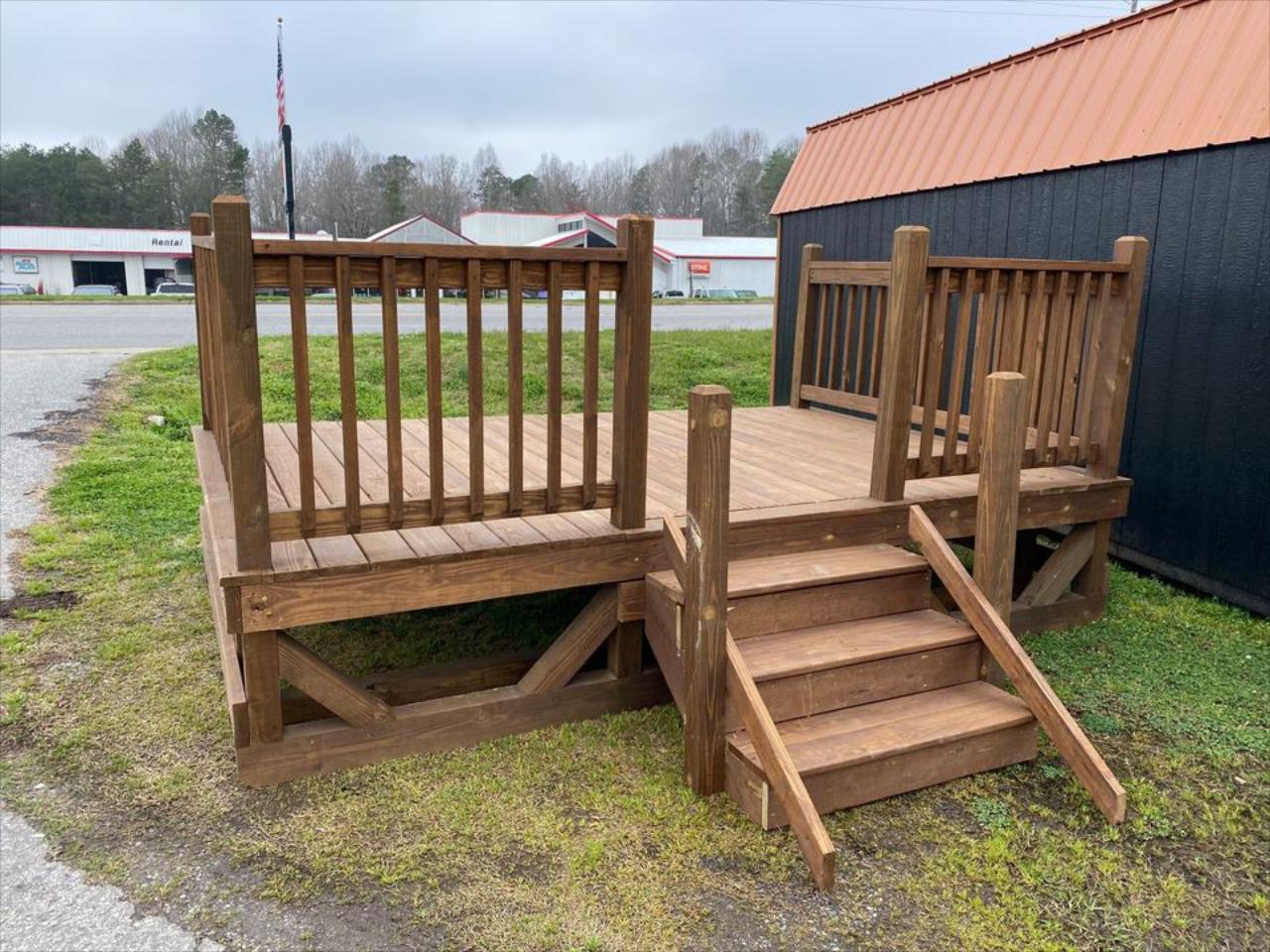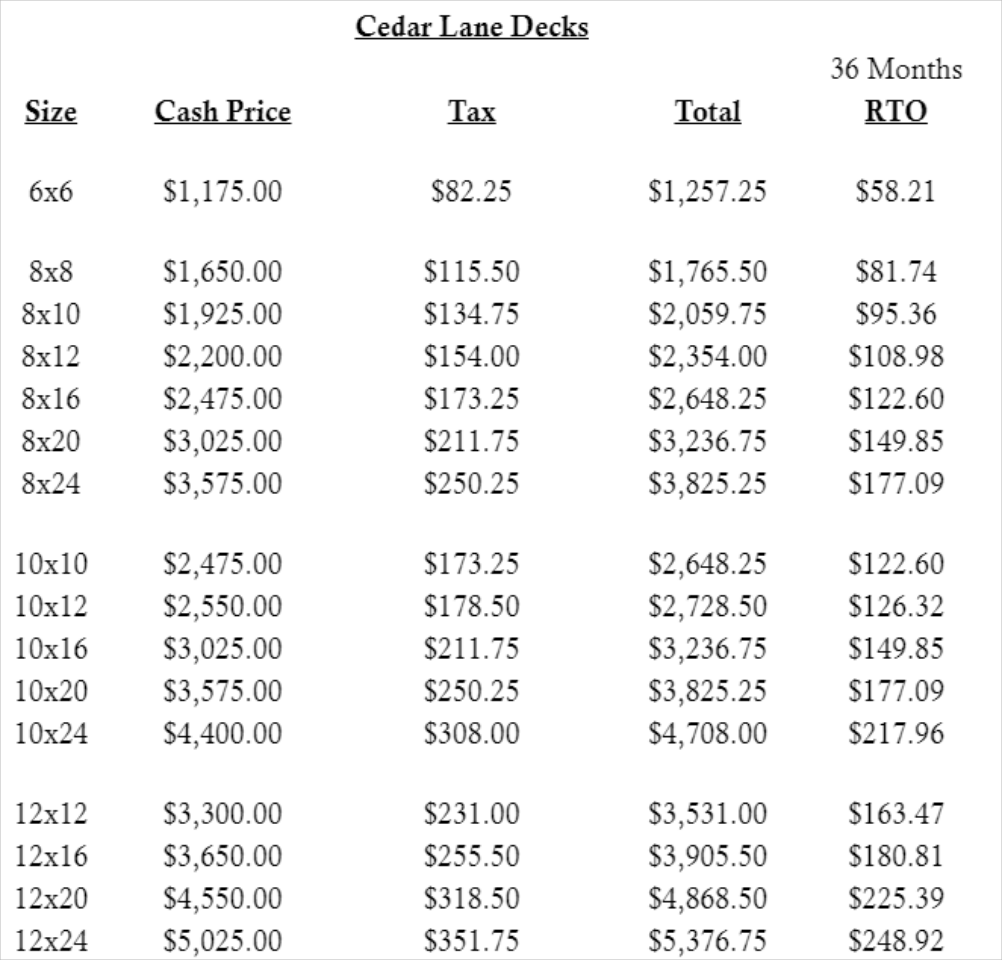 We offer RTO (Rent To Own) for all these decks, all we require is 2 months down payment and it will take 4 to 6 weeks to be built and deliverd.
Cedar Lane Decks
ADD $150 for a deck over 40" under 48"
ADD $200 for a deck 48" to 72" tall
ADD $200 for Spindles on Your Steps
ADD $250 for an Extra set of Steps
New Informotion coming soon!!!